MilkMade™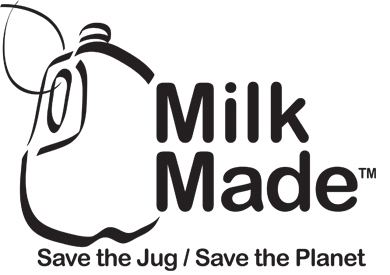 MilkMade™ is:
Recycled—Contains recycled Milk Jugs
Recyclable—Curbside Category 2
Low Cost—Breakthrough 'Green' pricing vs. Traditional Plastics
Tear-Proof—Extremely durable in Production, at Retail, and in the Garden
USA Made—From Start to Finish
Perfect for Stake and Hang Tags—Super Quality for fantastic color reproduction and unique die cut shapes.
Now Available
Exclusively available from hip, MilkMade™ raises the bar for eco-friendly tags. Developed with a 'Green2' (recycled & recyclable) approach, MilkMade™ promotes two primary characteristics of sustainable packaging including post consumer recycled milk jugs combined with its curbside recyclable Category 2 FTC designation. This MilkMade™ formula is a unique combination that alleviates cost concerns typically associated with eco-friendly plastics.
Be Green/Save Green
An excellent option for stake and hang tag formats, MilkMade™ is a high-performance white opaque substrate, meeting the demands of quality 4-color printing and die cutting. It is extremely durable, tear-proof and non-brittle through the growing and retailing cycles. For added value, the substrate is 100% made in the USA.